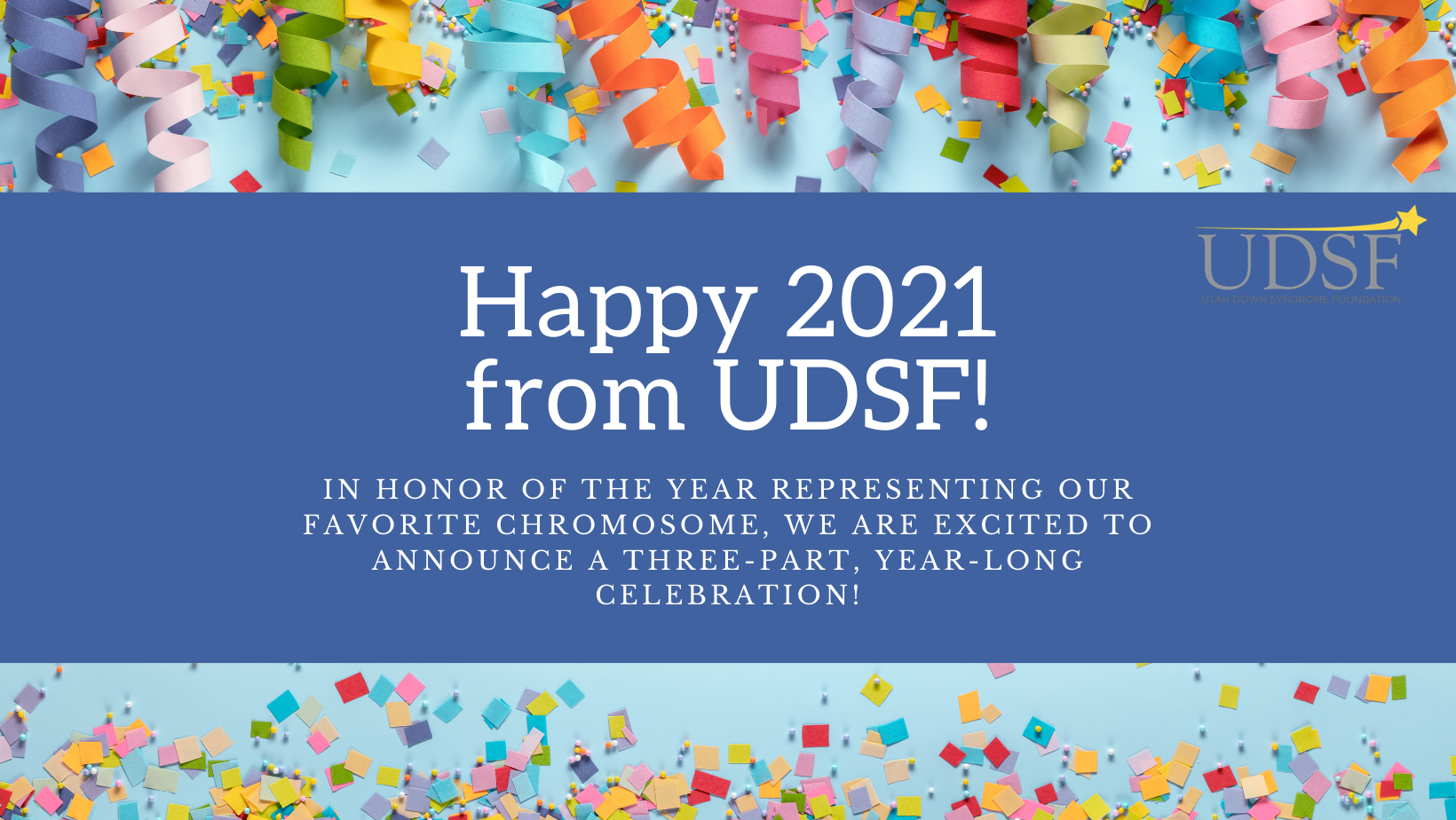 ---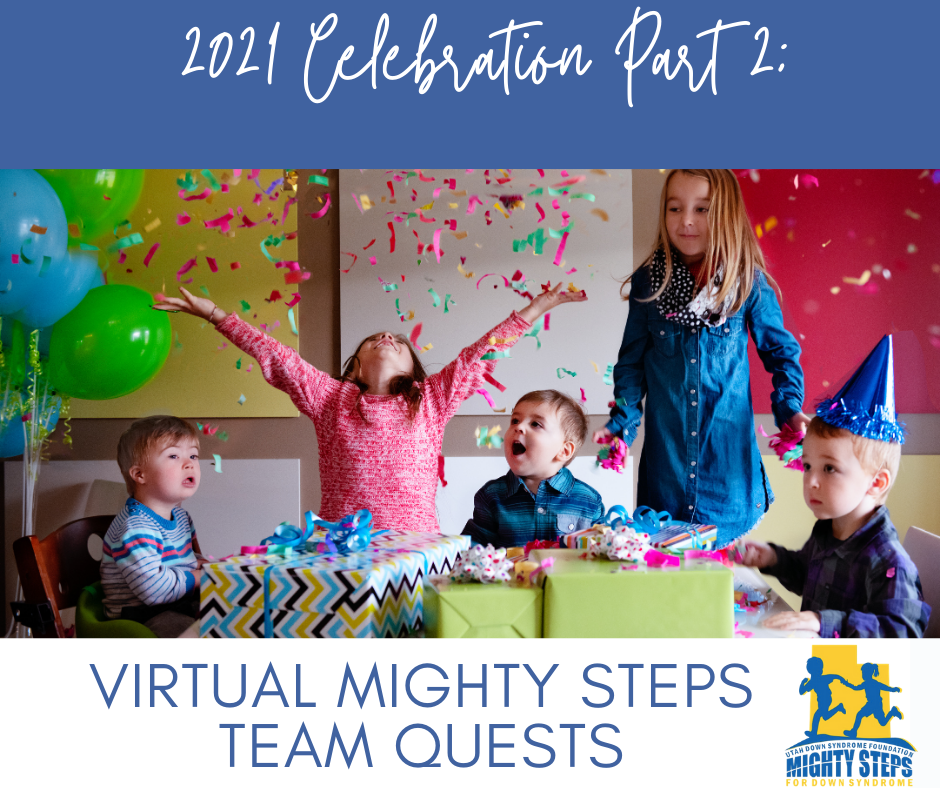 About This Event 
Celebrate and support your loved one with Down syndrome by inviting friends, family, neighbors, and co-workers to join your team to participate in UDSF's #downsyndromestrong2021 virtual TEAM QUEST. This quest is a 21 day competition designed to specifically to show what individuals with Down syndrome and their team can do when they come together. Build team unity, win prizes, and have fun. 
When: June 21 through July 12, 2021
Where: In your neighborhood 
How:  (1) Register your team, (2) Each week you will receive a new #downsyndromestrong2021 quest or challenge, (3) Complete each quest during the week and earn victory points, the more team members, the greater the points you can earn, (4) Complete all three quests and receive a treasure chest of loot at the in-person walk of your choice. (6) Receive bonus points for posting on social media with the #downsyndromestrong2021 our goal is to get 321 posts during the quest
and wearing your team T-shirts during each quest. (7) Turn in your quest accomplishments each Friday night 
Team Quest is an academic competition designed specifically for gifted and talented students that challenge them in areas such as engineering, mathematics, and ...
Invite your family, friends, neighbors, and co-workers to come together as a team for 21 days of conquering
Part 2 Celebration:  #downsyndromestrong2021 virtual team quest event
What: Celebrating Down Syndrome Strong for 3 weeks or 21 days - Goal to get 321 #downsyndromestrong2021 posted and to get teams to complete the challenge.  
When: June 21 - July 12th (21 days)
How:  Virtual Team Quest Challenges
           Quest 1:  Kindness (Showing kindness makes us strong as individuals, families, and communities)
           Team Challenge: Do 21 acts of kindness this week to conquer this quest and earn a gem, the team with the most acts of kindness wins this quest
           Quest 2: Healthy Bodies Make Us Strong   Challenge: Walk, Ride or Roll 3 times this week for 21 minutes to conquer this quest and earn another gem.  The team with the most exercise minutes wins this quest.
           Quest 3:  We are Stronger Together.  Challenge: Submit a Team Collage with a message about Ds or your loved one with Ds (not sure on the topic or maybe they complete a short phrase) to conquer this quest and               earn a gem.  Livestream voting since its our last day.  The team whose collage gets the most votes wins this quest.
celebrate your loved one with Down syndrome. You can design a T-shirt for your team from scratch or use a UDSF pre-designed shirt. Your T-shirt campaign will run from February 15th through March 8th. All T-shirts will be directly mailed to your teammates through Bonfire (the company we are running this event through) and should arrive in time to wear them on World Down Syndrome Day, March 21st!  In addition to creating a T-shirt for your team, this is an easy way for you to create your own fundraiser that supports the programs and activities that UDSF provides for individuals with Down syndrome and their families. Each T-shirt you sell supports your loved one with Down syndrome in so many ways!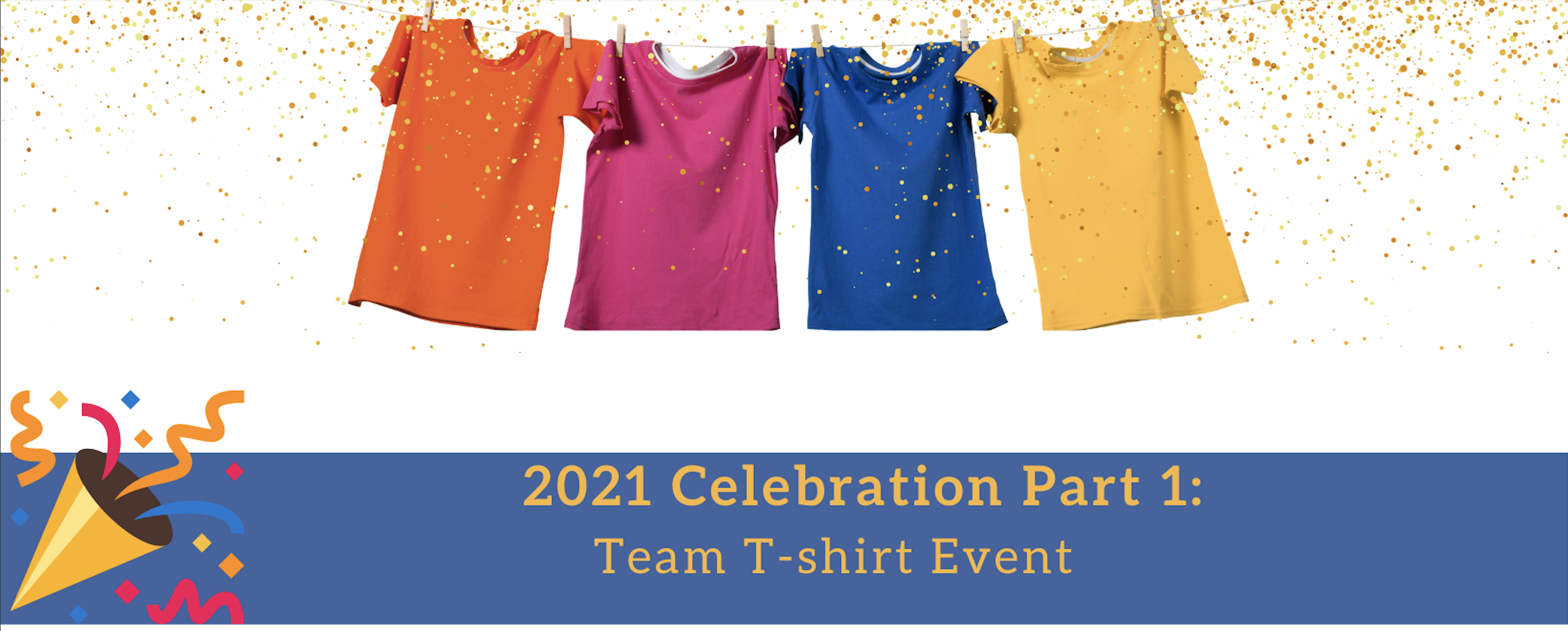 Join In the Fun By Following These Steps:
Step 1: Fill out the form below to receive a Welcome email from UDSF.
Step 2: Check your Welcome email for your login and password to Bonfire.
Step 3: Design your Team T-shirt (watch the easy tutorial video here).
Step 4: Send your personalized T-shirt campaign link to your family and friends and invite them to celebrate with us!
Step 5: Sell and order as many shirts as you can!  
Check out UDSF's store on Bonfire to see other teams' campaigns. Click Here.
Wear your shirts on World Down Syndrome Day (3/21/21) and at all the activities to come!
Please Fill Out This Form