Down to Learn Course 2021-2022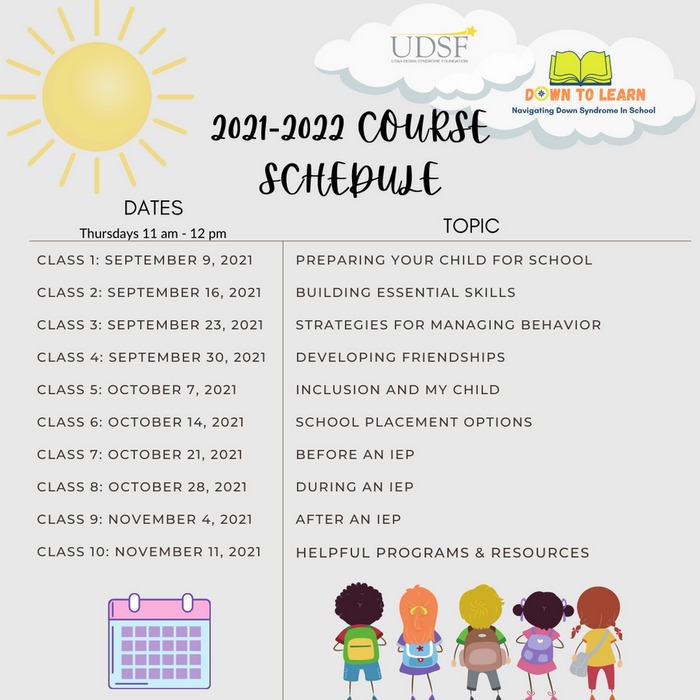 UDSF's "Down to Learn"course provides parents with education, strategies, and support to help them build a strong foundation for their child with special needs in grades K-6 as they navigate school.
The course consists of ten, one-hour classes, which are held every Thursday from 11:00 AM - 12:00 PM from September 9, 2021 through November 11, 2021. Registration for the entire course is $30 or $5 per individual class.