What Is Hopeful Hearts?
---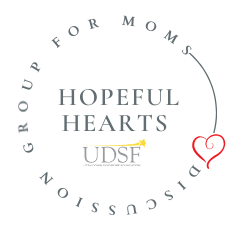 Welcome to Hopeful Hearts, an online discussion group for mothers of children with Down syndrome. Each month's facilitated discussion will be dedicated to a specific topic. We welcome mothers of all ages, religions, an ethnicities. This discussion group is designed to create a safe space to learn, to process our struggles, hopes, and fears as well as to celebrate our successes! This group honors confidentiality and authenticity.  There is no wrong way to sho up and be yourself.
What To Expect
---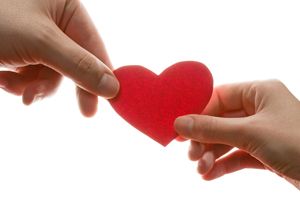 Meeting Facilitator: Each Hopeful Hearts meeting with be facilitated by UDSF's volunteer, Alicia. Alicia is originally from Chicago, Illinois and graduated from the University of Utah with a Bachelor of Social Work and a Master of Social Work degrees. She is currently the clinical director of a residential center for addiction. She has been a therapist for two years and has experience with facilitating group discussions. Welcome Alicia to UDSF!
Rules for Each Meeting: (1) Who you see here, stays here, (2) Let us listen to others without judgment and with an open heart, (3) Do your best to be on time and not interrupt others when they share, and (4) You will never be forced to share anything you do not want to.
When Does Hopeful Hearts Take Place?
---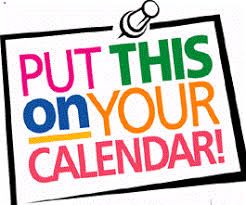 Hopeful Hearts discussion group will take place the last Friday of each month from 7:00 pm - 9:00 pm, unless there is a holiday.  They will always be online so that mothers from across the state can participate.  
Discussion Topics & Registration
---
Hopeful Hearts Library
---
"What is Self-Care and How to Make it a Part of Your Life"
This article is from the website: https://www.mymindoasis.com/
In this article, you will learn what self-care is, what it isn't, and why it is important to make self-care a part of your life.

This article, "Parents: Support Your Mental Health With These Four Fundamental Practices" written for UDSF by Brad Krause talks about four fundamental practices of self-care.