What Is Hopeful Hearts?
---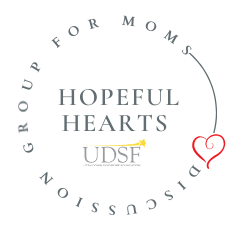 Welcome to Hopeful Hearts, an online discussion group for mothers of children with Down syndrome. Each month's facilitated discussion will be dedicated to a specific topic. We welcome mothers of all ages, religions, an ethnicities. This discussion group is designed to create a safe space to learn, to process our struggles, hopes, and fears as well as to celebrate our successes! This group honors confidentiality and authenticity.  There is no wrong way to sho up and be yourself.
What To Expect
---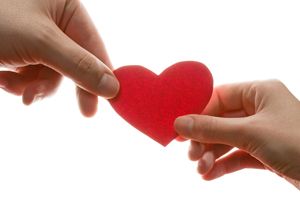 Meeting Facilitator: Each Hopeful Hearts meeting with be facilitated by UDSF's volunteer, Alicia. Alicia is originally from Chicago, Illinois and graduated from the University of Utah with a Bachelor of Social Work and a Master of Social Work degrees. She is currently the clinical director of a residential center for addiction. She has been a therapist for two years and has experience with facilitating group discussions. Welcome Alicia to UDSF!
Rules for Each Meeting: (1) Who you see here, stays here, (2) Let us listen to others without judgment and with an open heart, (3) Do your best to be on time and not interrupt others when they share, and (4) You will never be forced to share anything you do not want to.
When Does Hopeful Hearts Take Place?
---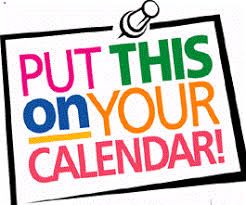 Hopeful Hearts discussion group will take place the last Friday of each month from 7:00 pm - 9:00 pm, unless there is a holiday.  They will always be online so that mothers from across the state can participate.  
Discussion Topics & Registration
---
January: Self-Care

Thank you for joining us on January 22, 2021. If you missed the discussion group, check out the articles on self-care in the Hopeful Hearts Library below
Article Discussed: "WHAT IS SELF-CARE AND HOW TO MAKE IT A PART OF YOUR LIFE."
Book Recommended: "The Gifts of Imperfection" by Brene Brown

February: Guilt & Shame

Thank you for participating in the discussion about Guilt and Shame on Friday, February 26, 2021. If you missed the discussion, check out the following articles in the Hopeful Hearts Library Below: 1.Your Brain on Guilt and Shame. 2. How to Get Past Parenting Guilt. 3. Seven Awesome Life Lessons My Son with Down Syndrome Taught Me.

Join UDSF on Friday, March 26th at 7:00 pm via Zoom for support, education, and understanding. This month the discussion article will be on connection. The activity will be getting to know one another better by sharing some of our favorite things We especially invite our seasoned mothers to come share with our new moms. See the article in the Hopeful Hearts Library below titled "The Importance of Human Connection."
Hopeful Hearts Library
---