Rescheduled-Up for Down Syndrome Century Ride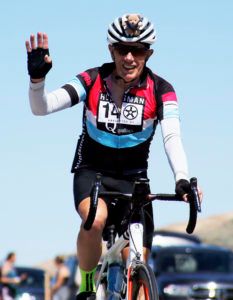 DUE TO LOW REGISTRATION NUMBERS THIS EVENT HAS BEEN RESCHEDULED FOR SATURDAY, SEPTEMBER 18th 2021.
The Up for Down Syndrome Century Ride is a non-competitive bike ride through beautiful northern Utah. Join the ride as an individual, team, or family and help raise funds to support individuals with Down syndrome. Whether you ride 25, 50, 75, or 100-miles, you will be riding "Up for Down Syndrome!" All courses start and finish at Pioneer Park in Kaysville, UT.
If the ride is canceled due to COVID, UDSF will announce it by September 1, 2020, and cyclists will have the choice to have their entry fee 100 % refunded or donated to UDSF.
Ride start times have been staggered to promote social distancing due to COVID.
Saturday, September 19, 2020
Ride Start Times:
7:00 am 100-mile century
8:00 am 75 miles
9:00 am 50 miles
10:30 am 25 miles
Pioneer Park, Kaysville, UT