Adult Life
---
Adults with Down syndrome are enjoying living alone, with a spouse, with a roommate, or with family members.  Some of their living situations are with the traditional support and others are with more creative support.  As people with Down syndrome are given more opportunities, they are able to become accomplished writers, musicians, photographers, poets, athletes, etc.   There is no doubt that people with Down syndrome make the world a better place and with the proper support, their possibilities are limitless.  
Post-Secondary Education
---
In June 2019, DisabilityScoop reported that federal lawmakers are looking at passing a bill called RISE (Respond, Innovate, Succeed, and Empower) that would make it easier for students with disabilities to transition to college.  This bill specifically "spells out that students who already have documentation of a disability can continue to use that same documentation when they enter higher education. If passed, the measure would free individuals who have received special education services from having to undergo additional diagnostic testing."  Learn More.  *As of February 2020, this bill is still in committee.
While not all adults with Down syndrome will go on to secondary education, a variety of colleges are providing settings for those with Down syndrome to not only learn in the classroom, but to live on campus as well.  The secondary educational services that are provided for students with special needs vary by state.  In the state of Utah, the following services are provided by the following colleges: 
Employment
---
Work opportunities for individuals with Down syndrome vary by state and community.  Employment ranges from supported employment to independent employment. Individuals with Down syndrome can be excellent employees and volunteers benefiting themselves as well as their employers.  
Social Security Benefits Eligibility
---
Find out what Social Security benefits your adult with Down syndrome may be eligible for and when, use the Benefit Eligibility Screening Tool (BEST).  
Aging and Down Syndrome Webinar
---
The following webinar and guidebook are published by the National Down Syndrome Society.  In the webinar, Dr. Julie Moran summarizes some of the medical issues facing adults with Down syndrome as they age.
A HEALTH & WELL-BEING GUIDEBOOK
Health Care Information: Adults
---

According to the National Down Syndrome Congress, "In our lifetime, the single most dramatic change effected by our community has been the astounding improvement of the health of people with Down syndrome. Through the caring innovation of medical professionals, the typical lifespan of an individual with Down syndrome now approaches 60 years of age, the average for all people."
Medical care for adults with Down syndrome is similar to that of the general adult population, but with additional screening for conditions specific to Down syndrome.  Regular check-ups for adults with Down syndrome can help reduce the adverse effects of many conditions, if they are discovered early on.  Some states have Down Syndrome Medical Care Centers, but Utah does not.  If you have medical questions that you are not getting answers to in Utah, you can contact one of these Medical Care Centers and see if they can help direct you.   
Depending upon the health of the individual, many families in Utah take their adult with Down syndrome to the doctor they take their other family members to.  If you are in need of finding a physician for an adult with Down syndrome, UDSF recommends you go to our closed Facebook group and ask for physicians in your area from other parents. Once you find a physician, the American Family Physician recommends the healthcare guidelines be shared with your doctor:
        Healthcare Guidelines for Adults with Ds
Although, UDSF's policy is not to endorse specific physicians, the following are some recommendations from our UDSF community of services for adults with Down syndrome in Utah. 
Additional Community Resources (Compiled by Utah Parent Center)
---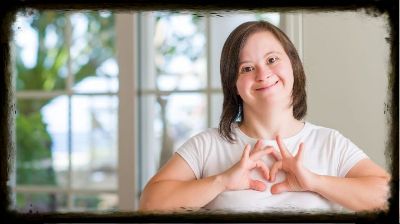 Beaver, Iron, Garfield, Kane and Washington Counties

Cache, Box Elder, & Rich Counties

Davis, Morgan, and Weber Counties

Juab, Millard, Piute, Sanpete, Sevier, & Wayne (Sic County Association)

Additional Statewide Activities