Become a Mighty Sponsor!
According to the Utah Department of Health, every year between 80 to 100 babies with Down syndrome are born in Utah. For over 44 years, the Utah Down Syndrome Foundation has been providing hope to these individuals and their families through support, education, activities, outreach, and advocacy. Your sponsorship of Mighty Steps will help support UDSF's mission and the programs it provides. Join us, and together we can make a MIGHTY change in the lives of those with Down syndrome in our community.
The Impact of Your Sponsorship
---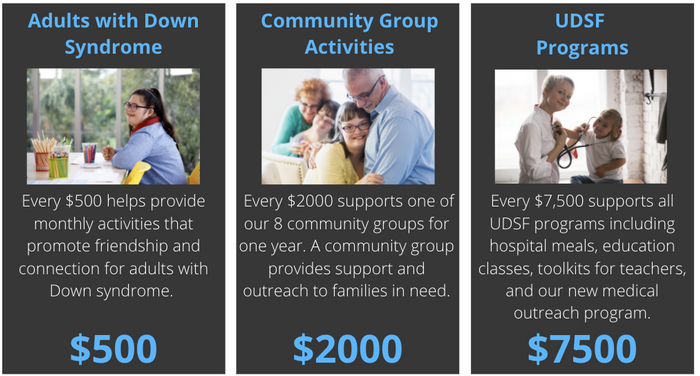 Choose How You Will Make A Difference
---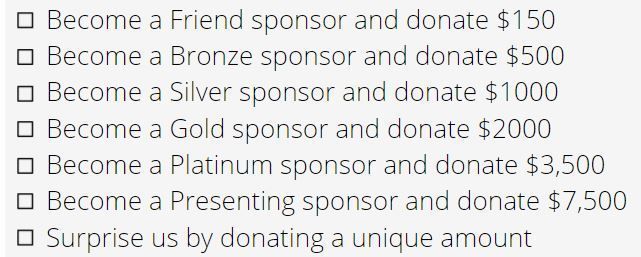 Sponsorship Has Its Benefits:
---
The chart below lists all of the marketing benefits that our Mighty Sponsors receive. In addition to the marketing benefits, UDSF is a 501 (c)(3) nonprofit, making your charitable donation tax-deductible. An official letter with your donation will be sent to you for tax purposes with UDSF's EIN number. A W-9 is available upon request.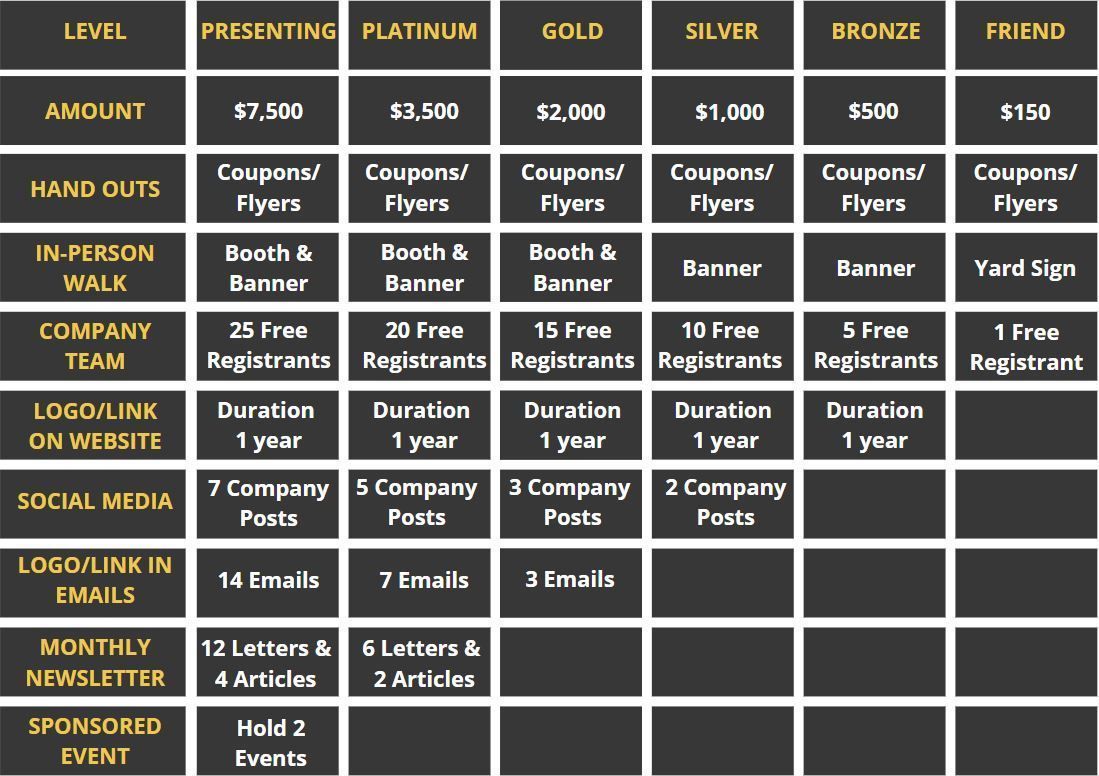 Why Become a Sponsor?
---
Make a difference in the lives of individuals with Down syndrome!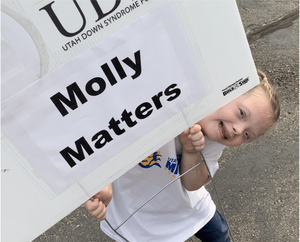 ---