Middle School/ High School
---
According to the National Down Syndrome Congress, many teens with Down syndrome find joy in their high school years as they participate in student government, athletics, theatre, campus clubs, dances, and prom.  Many individuals with Down syndrome across the state of Utah have found this to be true. 
Graduating From High School
---
The National Down Syndrome Congress also shows that graduating from high school with a full diploma is a reality for many teens with Down syndrome.  Emily Arthur from Draper, Utah not only graduated from Corner Canyon High School, but she spoke at her high school graduation.  
Planning for Life After High School
---
Like with all students, planning for life after high school is important.  The Center for Parent Information and Resources recommends that while students with Down syndrome are still in secondary school (about age 16), that the parents, IEP team, and the student should start planning for life as an adult with Down syndrome.  This includes employment (with or without support), independent living and self-care skills, and possibly higher education or vocational training.  Learning how to connect with the adult service systems at this age is also recommended to parents and caregivers.  The opportunities to live and work independently in the community have increased over the years for adults with Down syndrome, allowing them to continue to live meaningful lives.  
Health Care Info: Ages 13 to 21
---

The American Academy of Pediatrics (AAP) created the following guidelines for parents to help them with the special health care needs of their child with Down syndrome. This document can be downloaded and shared with your child's doctor.             
Changes in Puberty
---
As early as middle school, puberty is something that families become aware of in their child with Down syndrome.  This can be a confusing time for both the parents and the child. The Utah Parent Center offers a two hour workshop for parents on this subject called, "Healthy Bodies: Maturation Program."  This workshop is specifically designed for parents of boys and another workshop is held for parents of girls with disabilities.  Contact the Utah Parent Center to find out when and where the next workshop will be held. 
Additional Community Resources (Compiled by Utah Parent Center)
---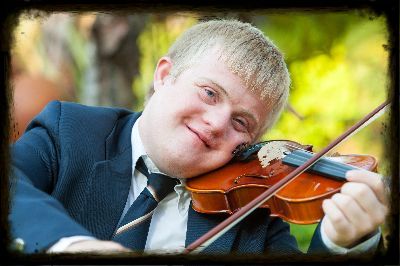 Beaver, Iron, Garfield, Kane and Washington Counties

Cache, Box Elder & Rich Counties

Davis, Morgan, and Weber Counties

Juab, Millard, Piute, Sanpete, Sevier & Wayne (Six County Association)

Additional Statewide Activities