Davis County WDSD Movie Celebration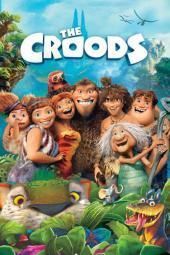 Celebrate World Down Syndrome Day with the Davis County Community Group, at the movies!
This event is free but seats are limited! If after registering you discover you will not be able to attend please contact us so we can open your seats to another family.
The Croods: A New Age, is a Dream Works production about the Croods, a prehistoric family searching for a safer habitat, who discover an idyllic, walled-in paradise. Unfortunately, they must learn to live with the Bettermans -- a family that's a couple of steps above the Croods on the evolutionary ladder. 
The film has a run time of 1 hr. 35 min. and is rated PG. Common Sense Media states that the film is recommended for children 8 years and older due to content that has "heavy themes: the constant risk of death and worries about the end of the world." This review also mentions that the film "has a wonderful message of courage and celebration of adventure at its core, and there are strong, loving family relationships."
UDSF does not necessarily support the views or opinions portrayed in this film or by the Dream Works company.