New Parent Breakfast April 2021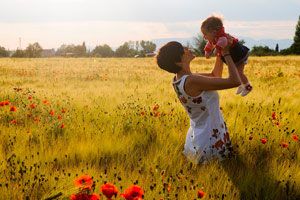 New and expectant parents and grandparents are invited to attend a quarterly New Parent Breakfast where you can socialize with other parents of infants with Down syndrome and get some tips on early childhood development.
This April we are pleased to welcome:
Eric Christensen the Program Manager with the Utah Department of Health. He will be speaking about the Integrated Services Program which provides care coordination for families of children with special health care needs. This team works with families on issues like insurance, Medicaid, disability (SSI and Medicaid disability), DSPD, connection with specialty and primary care medical providers, connecting kids to therapies, and helping families connect with early intervention services.
Carley Scalora will be sharing her experience managing a busy schedule with a medically complex kid in the first year of life. She is a solo parent who enjoys crafting, cooking, and watching her son, Calvin, grow. Calvin is a 4-year-old who loves music, coloring, and collecting pretty rocks. Together they enjoy road trips and activities in between appointments and preschool.