Weber & Morgan Counties Celebrate the Holidays at Rockin Reindeer Ranch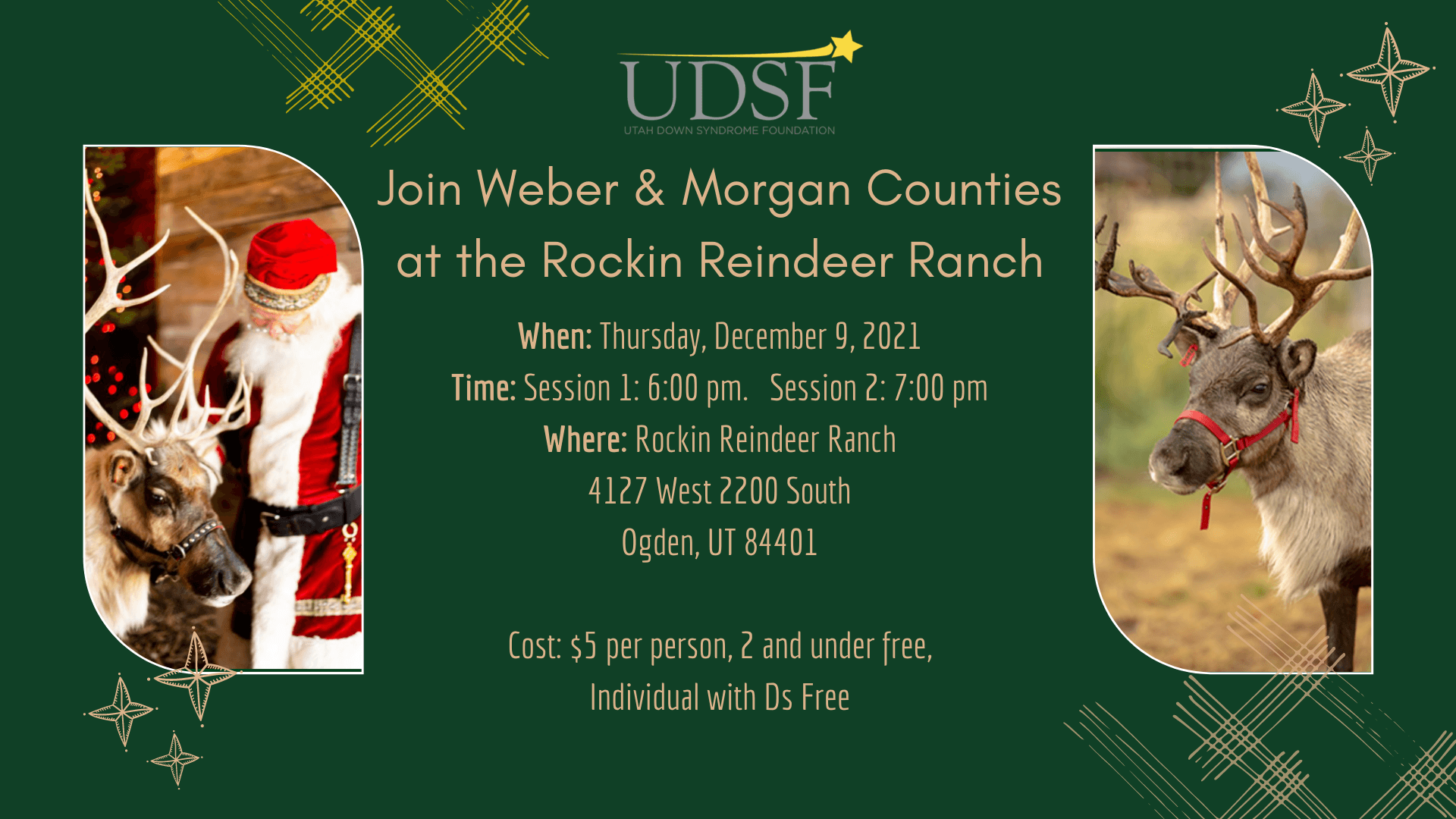 Celebrate the holiday season with UDSF's family and friends at the Rockin Reindeer Ranch! Take a tour of the ranch, feed the reindeer, and of course meet Santa himself!
Each session is one hour and limited to only 25 tickets. Register now to reserve your spot! Please register IMMEDIATE family members only so more UDSF families can attend. Cost $5 per person. Individuals with Down syndrome are free. Children under 2 are free.