SUAF Special Needs Adaptive Camp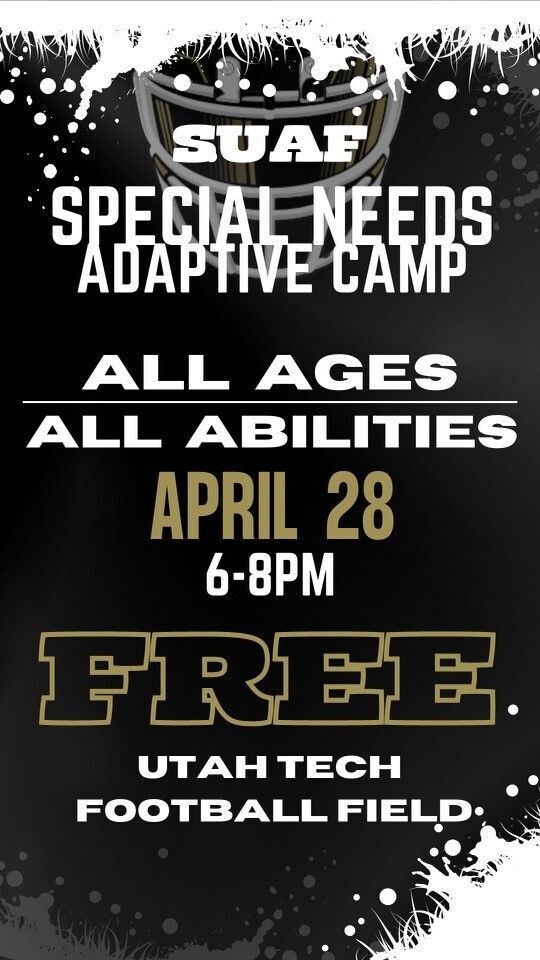 All ages, all abilities and all skill levels are welcome! Register for FREE using the link below!!!
Bring your football stars and they will be the MVP on the Utah Tech Football Field April 28. SUAF will make sure that every athlete gets an opportunity to feel unstoppable, immovable, powerful and confident..bring the force that is in each player.