Adults w/ DS Softball Scrimmage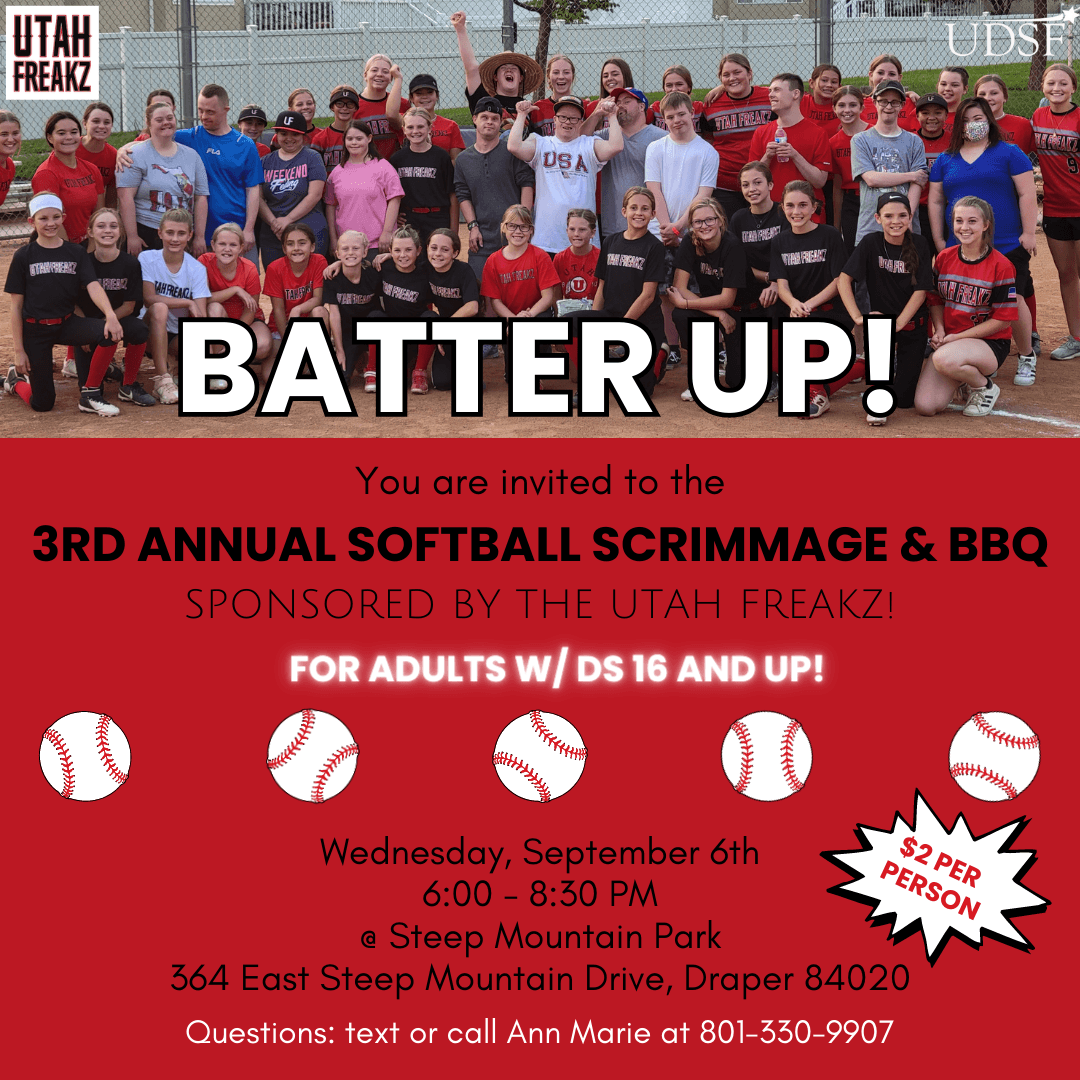 This is an annual event you won't want to miss! Spread the word and invite your friends with DS who are 16 and up to join the fun. Participants are paired with buddies from the Utah Freakz softball team. All equipment is provided and no experience is necessary. A delicious BBQ dinner will be provided by Coach Roger and team parents after the game. Family members and friends are invited to come cheer for the teams. There are bleachers available, but you may want to bring blankets or chairs for a better view from the lawn. Hope to see you there!
*Registration required for everyone attending.