Adults with Down Syndrome
---
This program offers monthly activities for adults 18 years and older with Down syndrome in the Salt Lake area.  Activities include karaoke, dances, and game nights. Registration for each event is required. Join our email list below to receive advertisements for upcoming activities.
If you are interested in helping with, have ideas for, or want more information about activities, please contact Ann Marie Christensen at youngadult@udsf.org.
Sign Up to Receive UDSF's Emails
---
Join UDSF's Birthday Club
---
Motorcycle Ride for Down Syndrome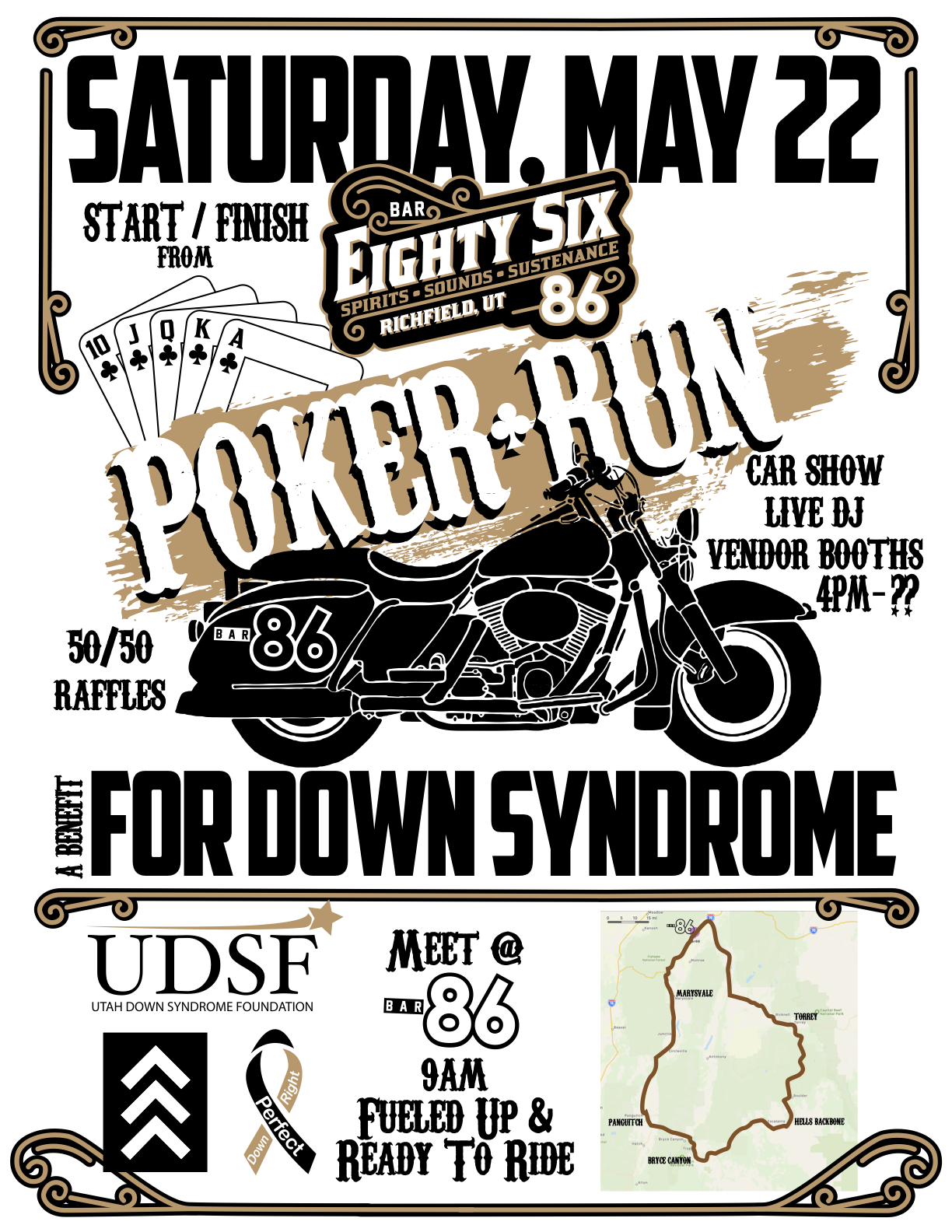 Hop on your Harley and join the Ride for Down Syndrome in Richfield, UT. In-person registration opens at 8:00 am, check-in is at 9:00 am, and the ride begins at 10:00 am at Bar 86 in Richfield, UT. Registration fee is $30 per single rider or $40 for a couple, T-shirts included. Car Show, DJ, Vendors, Raffle, and community fun begins at 4:00 pm.